Listening Party Soundtrack for Love Don't Live Here No Mo!
Image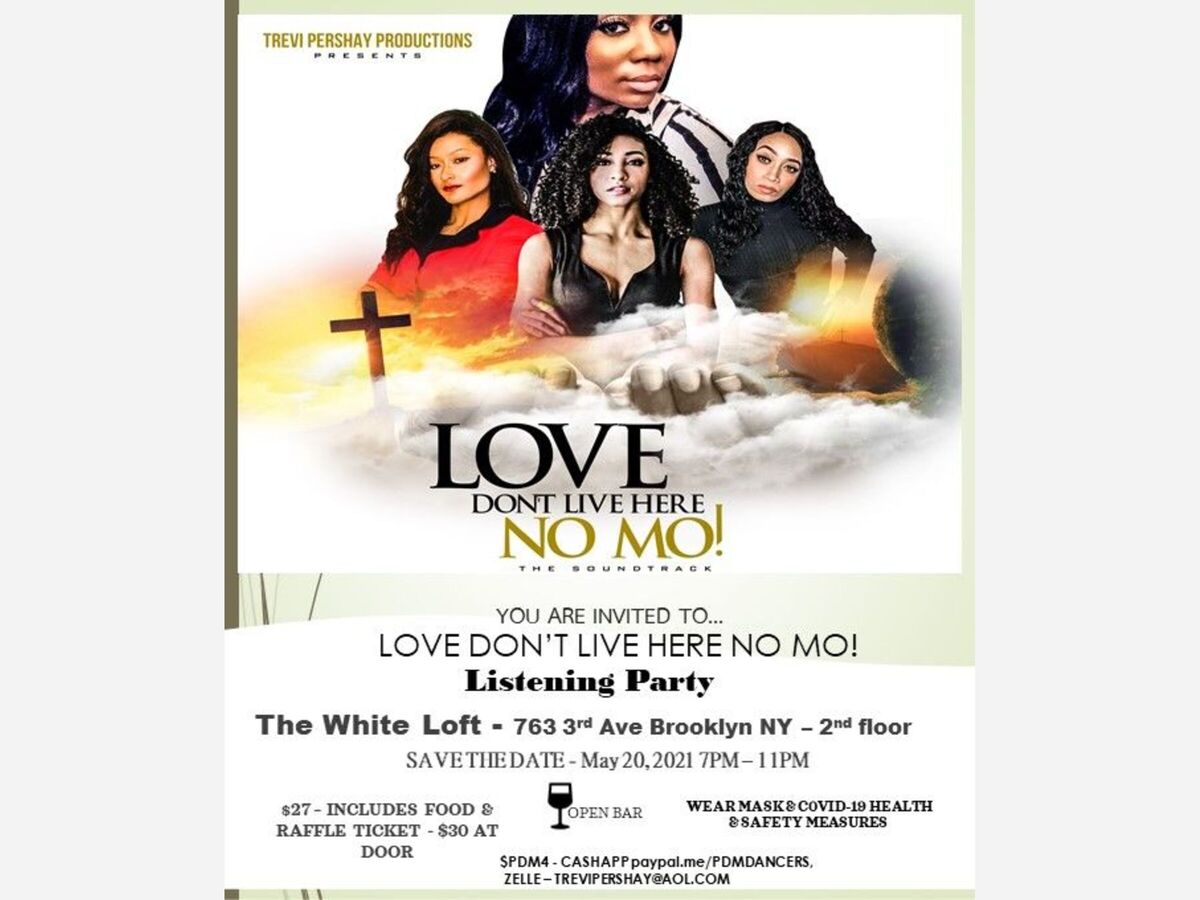 This post expresses the views and opinions of the author(s) and not necessarily that of Queens Arts & Culture - Thursdays management or staff.
RSVP - for a night of music, entertainment, dance and food.  We are inviting limited people so make sure you get RSVP in advance.  This is the album release party for the Soundtrack from the upcoming stage play - Love Don't Live Here No Mo! - A Sin-derela story from the Hood.
The White Loft
763 3rd Avenue
Brooklyn, NY 11413
United States