Complete Girlz Virtual Youth Awards
Image
Complete Girlz is a local, Southeast Queens nonprofit organization that has been around for quite awhile.  Focused on mentoring and presenting role models for young girls, they have pivoted due to the pandemic to also offer Virtual Programming. 
On Saturday, June 19th they are holding their Virtual Youth Empowerment Symposium and Awards with Free Tickets available via the Eventbrite Link below. 
We're pleased to tell you about this organization which is run by a very determined young woman, Earlene Lezama, who's making sure that young ladies have access to a mentoring, leadership, tutoring and "finishing school" all rolled into one. 
Look forward to a more in depth article about this amazing organization, it's founder and team over the summer.  For now, get in touch and refer all of the young ladies that you know who can benefit from extra support and learning how to move into leadership, civic and high-powered roles. 
(718) 425-0900
completegirlz22@gmail.comNonprofit Organization
http://Www.completegirlz.com/(718) 425-0900 Messagecompletegirlz22@gmail.comNonprofit Organization
www.eventbrite.com/e/youth-empowerment-symposium-awards-tickets-158626707753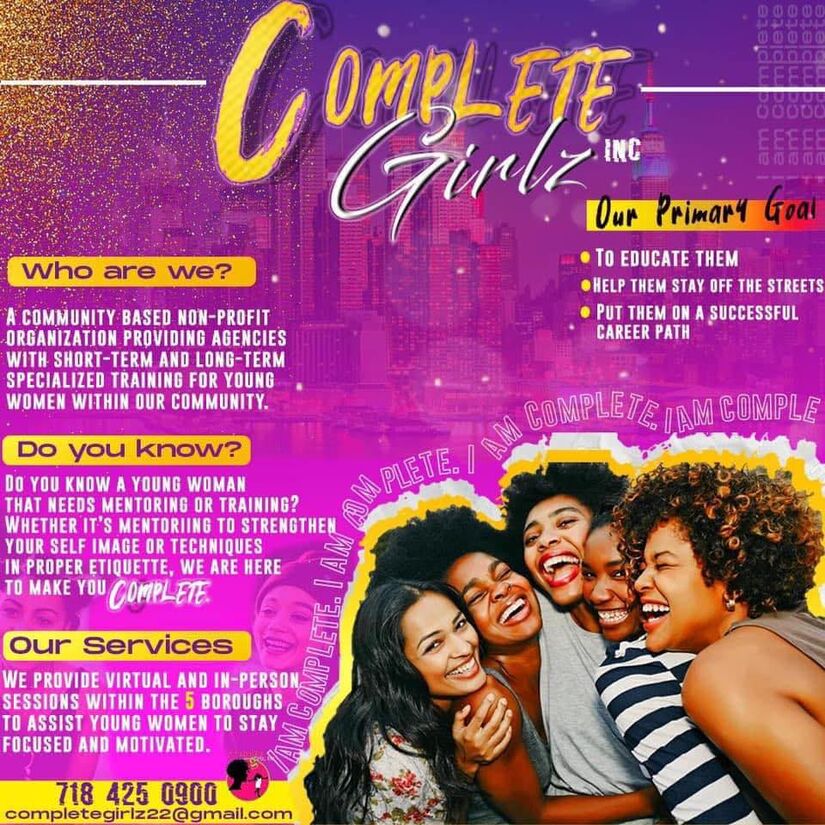 www.eventbrite.com/e/youth-empowerment-symposium-awards-tickets-158626707753
Virtual Event, NY 11412
United States