X-Ray In Queens, Supporting Indie Power
Image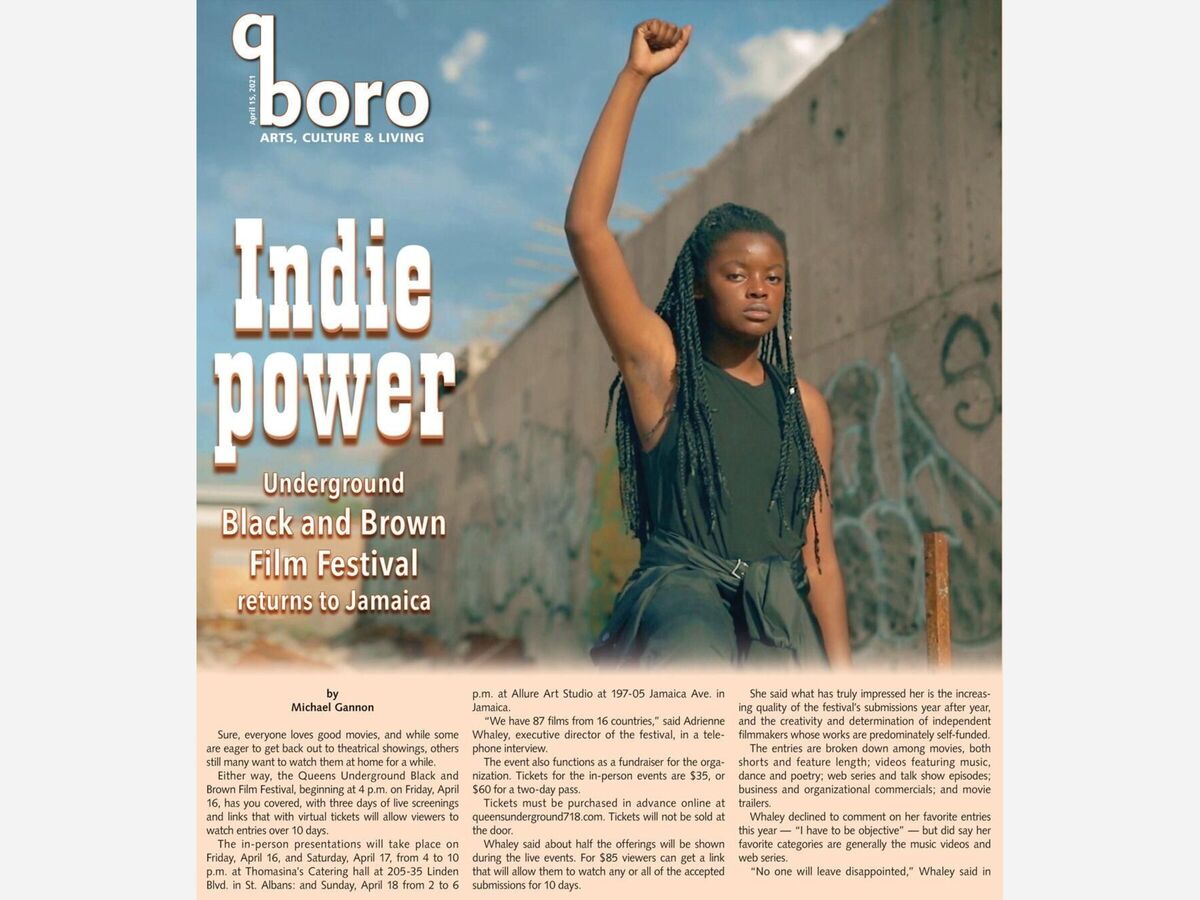 The Queens Underground International Black and Brown Film Festival just ended on April 18th and will return in October 2021.
Making the rounds this season, the Film Festival was featured live on PIX11 with Ojinika Obkewe and was the subject of quite a few talk shows and local papers, one of which was the Queens Chronicle with a byline written by Michael Gannon.  Featured on front is photo from the Music Video: X-Ray submitted by director: Martaize Smith for Moyana Olivia's Song "X-Ray". The song was written to raise awareness about racial injustice and encourage people to take tangible action against police brutality by voting and speaking out. The Video was inspired by and involved footage from uprisings and protests in Minneapolis, Minnesota in the wake of the murder of George Floyd in the summer of 2020.
 
A powerful young lady more than delivers with this capitivating Music Video...and you can still catch it on the Film Festivals Virtual Platform for the next few weeks: Queens Underground Black and Brown Film Festival
More than 8o Movies, Documentaries, Music, Dance, Poetry Videos, Web Series Episodes and Local Business Commericals to watch and enjoy from 16 countries.You can also make a donation and leave a message for the Filmmakers.  
Submissions Open for the October Film Festival in the beginning of May and find out more at: QueensUnderground718.com