Could You Do It "The Yarborough's Way?"
Image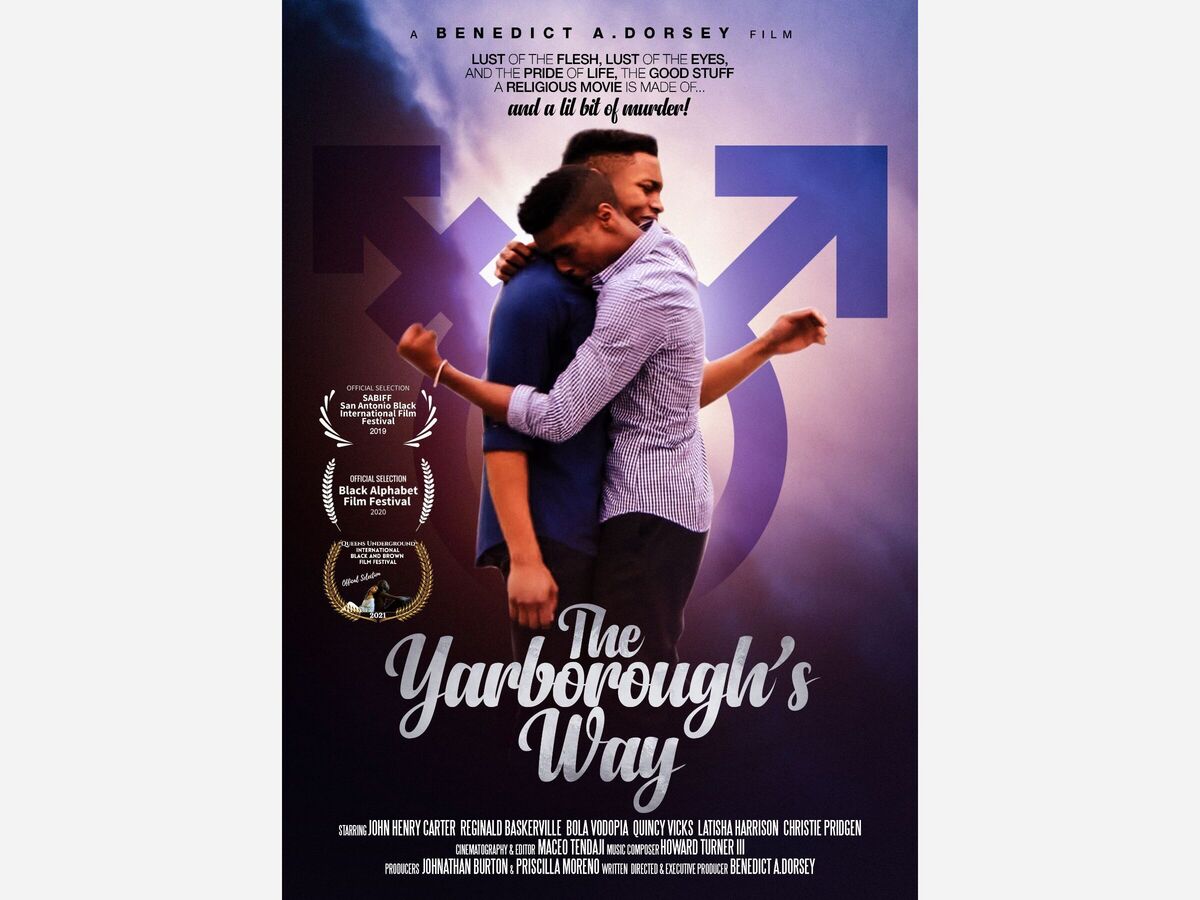 The Yarborough's Way; Director: Ben Dorsey was featured in the April Queens Underground International Black and Brown Film Festival, The Yarborough's Way by Benedict Dorsey was a special addition for this Season and a Sunday crowd pleaser.  With an intimate Screening, we've never seen so many audience members yelling out, asking questions, cheering, sighing and being so interactive with a film.  This full-length movie can't help but get a rise out of you with it's clever and unexpected storyline, intense characters and plot twists and turns.  
We Zoomed with Benedict the other day after already having shared the intense and immense audience reaction.  He's still excited that his film elicited verbal and loud reactions from the audience.  I shared that I simply stood there at the end and let the applause go on as the audience desired indeed it went on.  People stood, clapped some more and then asked questions - "What happened with so and so?" "Did he go through with it...?" "And what about her?" "Benedict" I said, "I need your permission for an encore. We need to Screen this one again!"
As we chatted, I asked if he planned on turning The Yarborough's Way into a mini-series.  He stated that I was the third person who had asked and that maybe it's time to take to it to heart.  "Yessssssss" was all I could muster, besides "We will host the NYC Premier and Screenings."  Then I asked the most obvious question, "Do you have any more films right now?" "Yes" he said in his enthusiastic voice, "I'm mainly a stage play producer, but I do have 4 or 5 more films, how many do you want?"  Well, I said, "Are you kidding? We'll take them all and add them to our fundraiser lineup over the summer and October 2021 Festival. Showing your film as -Dinner and A Movie- on Sunday was such a great event for the third day of the Film Festival, the audience had asked for more and we're ready to bring it to them over the summer and for the October Festival."  "Besides" I added, "Baltimore is not that far away and we have to sneak you in during one of the Screenings so that when the audience wants to know what happened to so and so, you can stand up and answer.

Epilogue: Benedict is sending the Trailers, Posters and Descriptions - and we'll publicize  the dates as soon as the group set the summer schedule.  But, we all already know that the first Screening will be The Yarborough's Way!
Description: At the end of slavery, sharecropper Yarborough started a small church that grew into a worldwide, 4 million-member plus organized religious group today. The Head of the Organization (HOO), is as powerful as the Pope. The HOO must be a male member of the Yarborough family. After the death of the latest HOO, Michael (who should've been the successor but was disqualified due to his sister, Judy, revealing to the organization his indiscretions as a teenager) is determined to have his son, Tahir, installed before Judy and the selection committee finds out that Tahir has a huge issue.  Judy is determined to block Tahir from the position as she did his father 25 years ago. Michael and Judy's fighting uncover family secrets and crimes that should never be brought to the light of day. But, when you are in a war nothing is off limits and everything is fair game...even if it requires someone dying because that's the Yarborough's Way.
Visit: QueensUnderground718.com for more Trailers and more Information