Submissions Open For The October Queens Underground International Black and Brown Film Festival
Image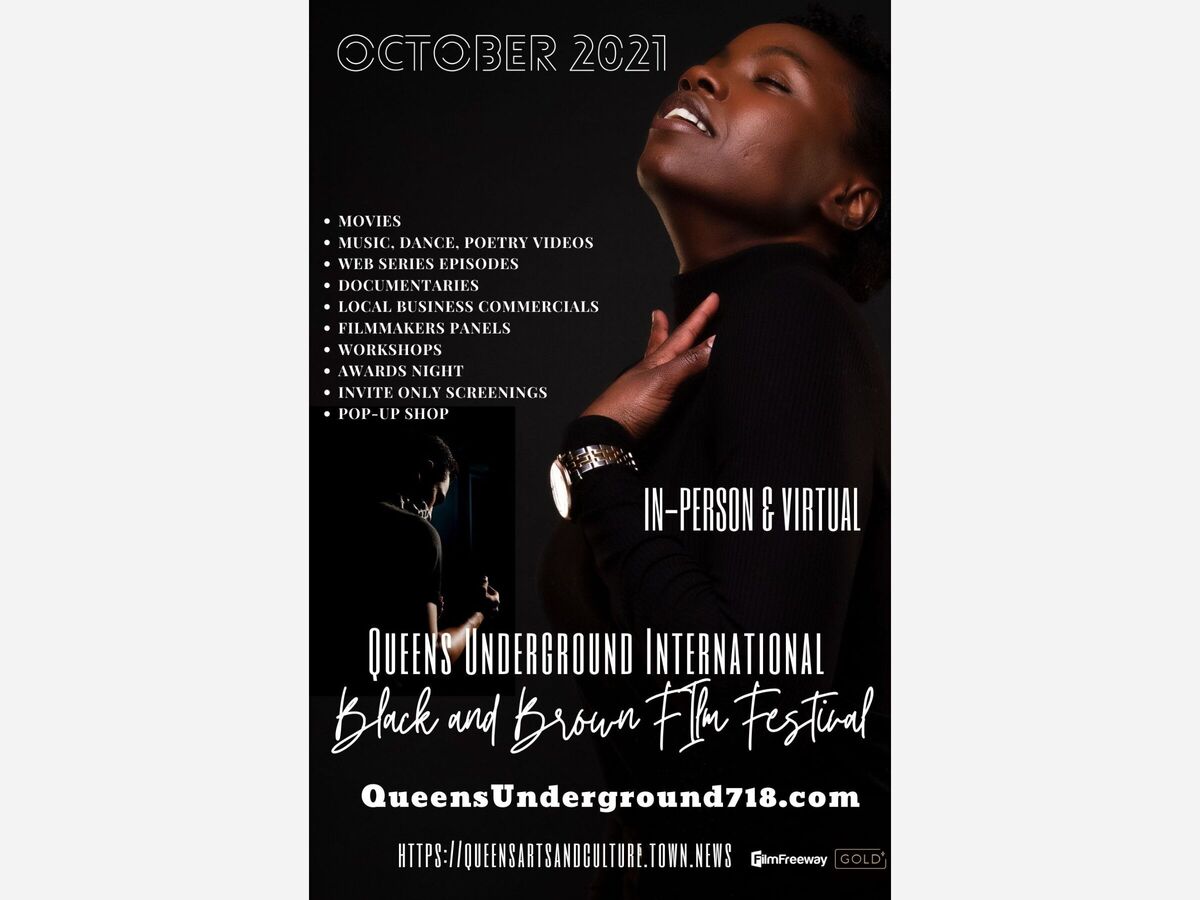 Announcing the October 2021 Black and Brown Red Film Festival is Open for Submissions at: https://filmfreeway.com/QueensUndergroundInternationalFilmFestival-October
Always held In-Person as a Red Carpet Event and available on the Virtual Website, Queens Underground is providing a unique Platform for Indie Filmmakers, Artists, Entrepreneurs, Community Groups, Residents and all types of minority groups. 
Going into year 4,  the Film Festival Organization has kept its promise to continue no matter what and still held several Festivals during the height of the Pandemic utilizing Live and Virtual Platform features.  
Up to 16 countries and Filmmakers flying and driving in from other states, Queens Underground is fast becoming a favorite Festival, demonstrated by a large number of returning Directors every Season.  
The In-Person Festivals feature Panels, A Pop-Up Shop, Awards and the ever present Community Leaders, Organizations and Industry Professionals.  In attendance this past Season were Uncle Ralph McDaniels of Video Music Box and several Executives from HBO.  A local favorite, Council Member Adrienne Adams was in attendance and gave the Welcome Address and City Council Candidates Al Kanu and Jason Clark particpated as well.  Senator Leroy Comrie once again sponsored the Community Awards and all three nights at Thomasina's Catering Hall were a Red Carpet night befitting of the historic and legendary neighborhood of Southeast Queens, NY. 
The October Red Carpet Festival will be held in the beginning of the month and include Panels, Workshops, Pop-Up Shop and separate Awards Night and Special Full Length Feature and a Dinner Night. Offering both In-Person as well as Virtual Options, the group stresses the importance of the Virtual Platform in that it gives them the opportunity to accept 99% of the Submissions with the ability for the Virtual audience to see them all, leave a message and leave a donation for the Filmmaker.  
The Indie Movement is going well report the Team.  We represent the Underrepresented and Underserved no matter the shade, hue, gender and whether the artist is a first timer or seasoned professional.  We're the Platform that welcomes everyone, has a great sense of humor and are a  different - as most artists are - it's in our nature. 
SUBMIT YOUR:
Movie- Shorts and Full-Length Features
Documentaries
Music, Dance, Poetry, Comedy Videos
Web Series and Talk Show Episodes (2 Episodes)
Business and Organizational Commercials, PSAs and Demo's
Personal Video by the Filmmaker