Image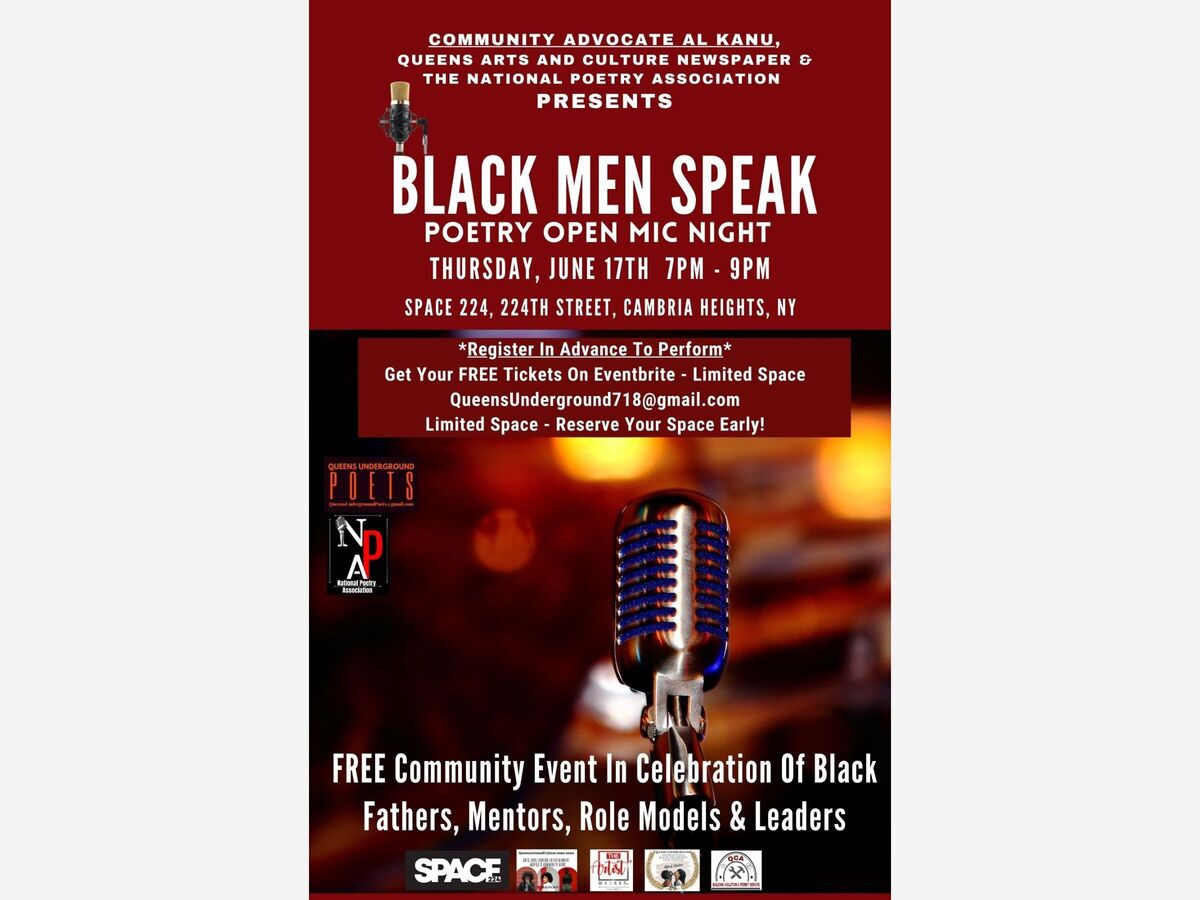 In honor of Fathers, Stepfathers, Grandfathers, Role Models, Teachers, Community Leaders and upstanding males, Queens Underground Poets, the National Poetry Association and Space 224 is hosting a Free Community Open Night (must register in advance to attend: https://blackmenspeakpoetrynight.eventbrite.com  Poets, Storytellers and Singers can register by emailing: QueensUnderground718@gmail.com and including a link to a past performance.
Community Advocate, Al Kanu is attending along with other favorite Community Leaders in support of Poetry as the Voice of a Nation, a People from the soul and spirit. 
Poetry is one of the best ways to record History, Trends, Commonalities, Sociology and will be an Anthropologists greatest find. While most cultures originally passed down history both communal and familial verbally and then with cultural pictures carved or painted on to stone and animal hides before paper and the computer age, the Art is not lost, merely dispersed and few and far between.  There are, even after the pandemic, a few Poetry Showcase Promoters still around and Queens Underground Poets is pleased to partner with the National Poetry Association to host more Poetry Showcases and Slams in the Southeast Queens Area - and collaborate with other groups and promoters. 
In the meantime, don't miss this wonderful event where the Men take the Stage, the Lead and Lights - as they well deserve. Limited Space and we do advise, securing your Time-Slot or Seat early.  https://blackmenspeakpoetrynight.eventbrite.com