Image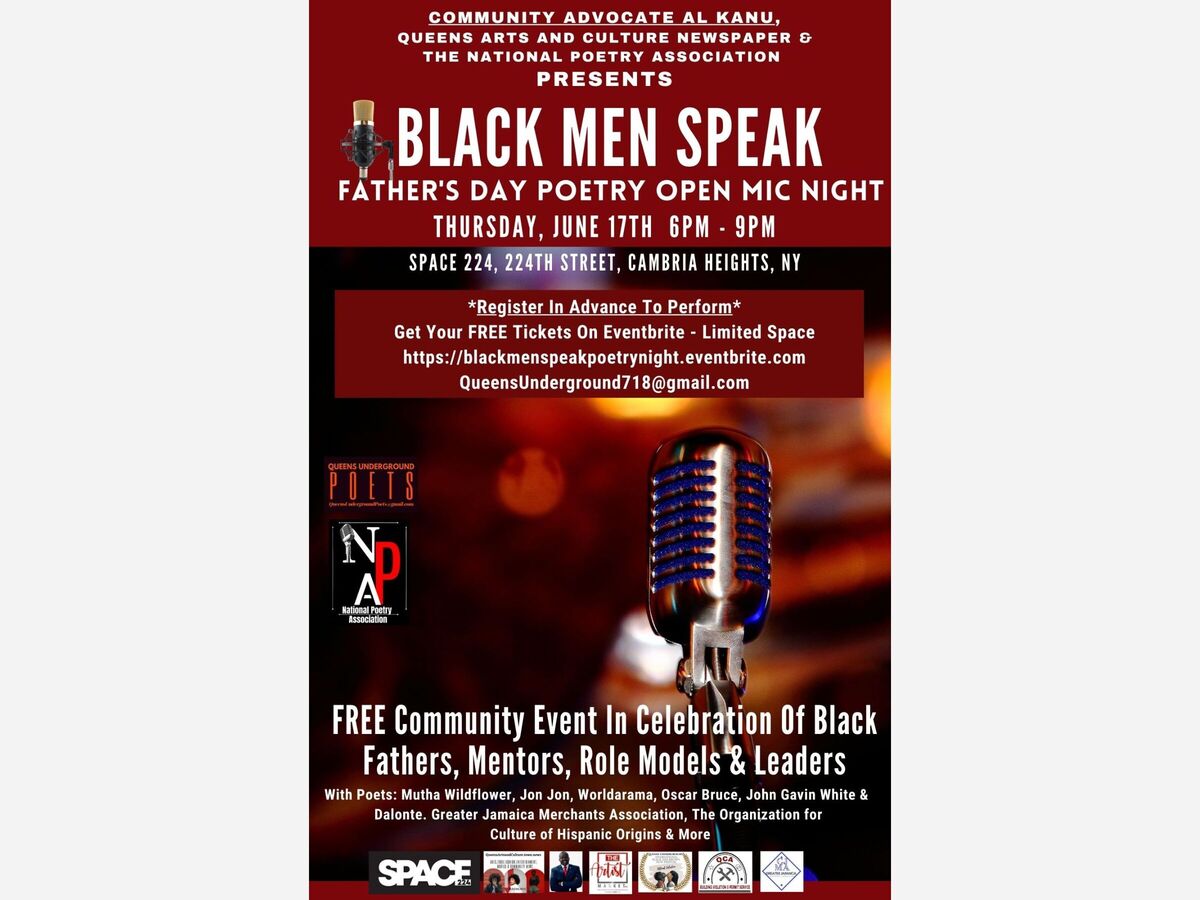 Much thanks to Space 224 for donating their Venue for a Free Community Night of Poetry with Mutha Wildflower, Oscar Bruce, Dalonte, Jon Jon, Worldarama, Dawnette and John Gavin White.
Brought to you by Queens Underground Poets, the National Poetry Association, Queens Arts and Culture, the Artist Market NYC, the Greater Jamaica Merchants Association, QCA and the Queens Underground International Black and Brown Film Festival, look forward to guests such as Al Kanu, Community Advocate and several local Community Leaders and Business Owners.
The Event begins at 6pm, the Free Tickets should be secured in advance as there is limited seating:  https://blackmenspeakpoetrynight.eventbrite.com
With life almost back to normal, Queens Underground Poets and the National Poetry Association are pleased to begin offering more Showcases, Open Mic Nights and Slams within the Community. 
Queens Underground Film Festival also has a category for Music, Dance, Poetry and Comedy Videos with Submissions Open through August 15th for the October 23rd Film Festival which will be held at their home base, the Jamaica Performing Arts Center in downtown Jamaica, NY. 
More Information for Submissions: QueensUnderground718.com