Meet Donna Smith and In The Mix Band
Image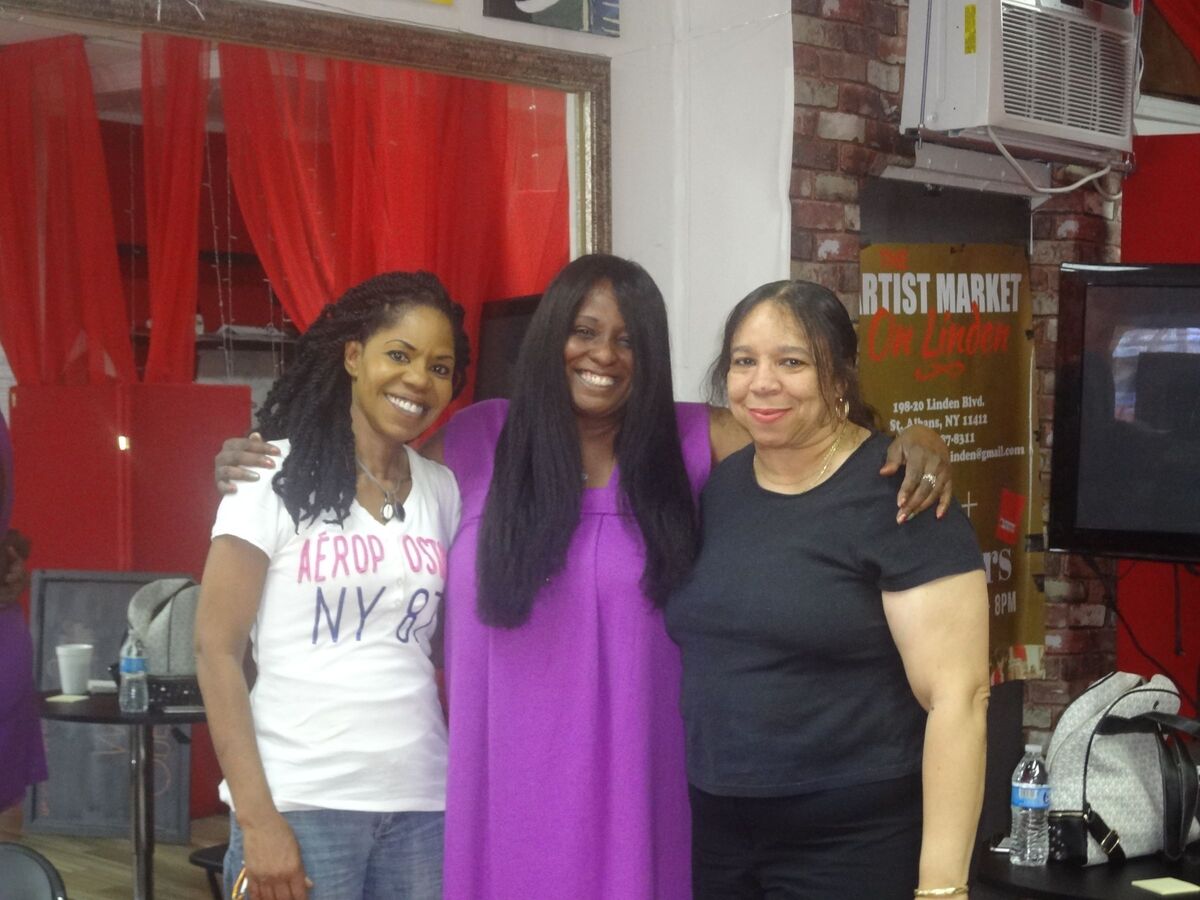 We met Ms. Donna Smith some years back when we had the Art Studio on Linden in Queens.  True bubbly personality with a lot of experience in the entertainment industry, she has an incredible and unique voice.  Coming from famous parentage, Donna has made a name for herself and she is quite unforgettable. Donna is in the middle of the photo and Barbara, a keyboard player is to her right. 
In the Mix Band would perform every few weeks at the studio, packing the house with a minimum of four singers and a host of musicians. 
Look forward to another article about the band, but in the meantime, enjoy these clips from their recent performance at the Soul Exchange Blue Clarinet in Glen Cove, Long Island. 
Reach out to hire this incredible and fun band - we happen to have Donna's number. 
Look forward to a lot of performances over the coming months and who knows, a few may be with us again. 
What a perfect addition to the In The Mix Band, Nashaun, from last nights performance in Glen Cove with Donna Smith, Annette Stephens, Mike Tracks, Frankie, Rick, Dave and a great Sax Players
Photo: the first day that we met: Donna and Barbara